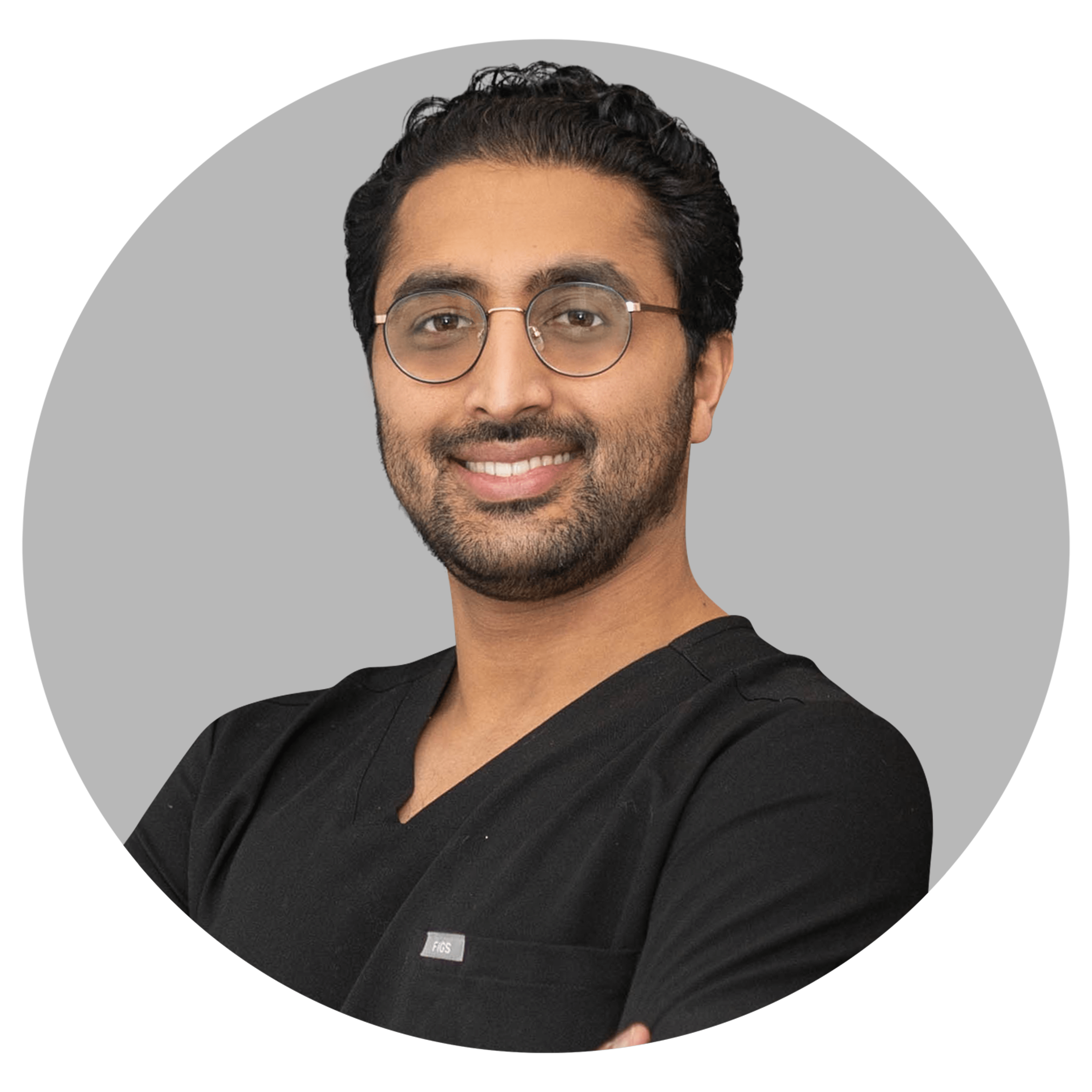 Prosthodontist (DDS, MSc, FRCD)
Dr. Shahab is a certified Prosthodontist. He is a specialist in dental implants, aesthetic dentistry and reconstructive dentistry. He obtained his dental degree from Trinity College Dublin, Ireland and Masters of Science and Certificate in Prosthodontics from University of Toronto. He is a Fellow of the Royal College of Dentists of Canada. His field of research is pertaining to full jaw dental implants solution over conventional dentures.
He is currently part-time teaching staff at the University of Toronto.
Outside of dentistry Dr. Shahab likes to spend time with his family and friends, play squash and travel. He is also a keen supporter of his favorite soccer team, Liverpool football club.